The Documentary Film Council has been formally recognised by the UK government's Department for Culture, Media and Sport (DCMS).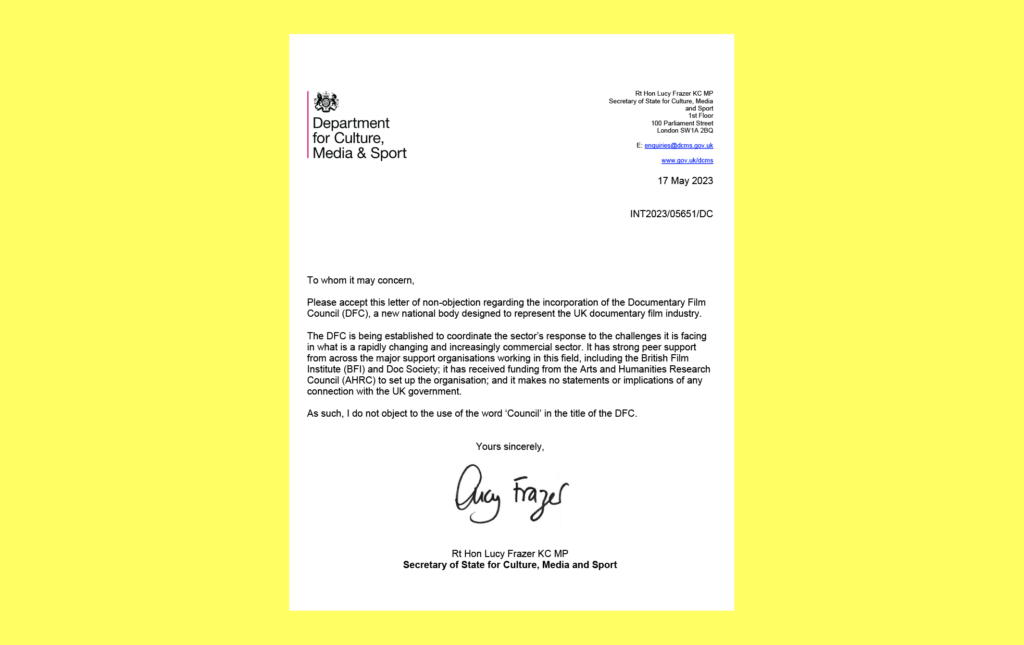 Central government approval was required to approve the word 'council' in the title of the Documentary Film Council and demonstrate its legitimacy. It's not everyday you get a letter from the secretary state for Culture Media and Sport so we thought we'd share it to mark the DFC's incorporation.
The letter, signed by the Rt Hon Lucy Frazer KC MP, noted the DFC was "established to coordinate the sector's response to the challenges it is facing in what is a rapidly changing and increasingly commercial industry", and that it "has strong peer support from… the major support organisations working in this field, including the British Film Institute and Doc Society".